Road Freight Services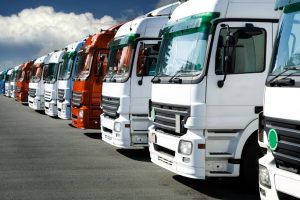 When it comes to the delivery of goods to your customer's door, road freight is still the best and reliable option. It continues so in the future as well.
Offering the highest level of service, Nedloyde Logistics has the proven track record in shipping goods reliably to the destination on time. Doesn't matter the type of loads you have, be it full load, general cargo or part load we have the right shipment solution designed for you. Nedloyde Logistics has continuing relationships with selected carriers and by combining the best standards of logistics and technology, we make sure the delivery is well timed and reliably. Since we give utmost importance on meeting the safety requirements, you don't need to worry about the safety of your goods.
Our road network provides you with flexibility, improved service levels, accelerated delivery, reduced direct and indirect costs and much less complexity.
Modern Fleet
A comprehensive network in the US and the modern fleet of trucks enable us to provide the best quality service. Properly scheduled services and the utilization of transportation technology make certain the shipment is on the right path.
Daily scheduled services with double manned and GPS-controlled vehicles offer the right solution both locally and internationally.